We are proud to announce that we have released the BETA version of WB Clash of Eagles. With some mighty support from the gents over at -=Loose Deuce=- we have been able to setup 3 servers: Main (relaxed realism), Realism (hardcore) and a training server.
During this summer the Arena's will be up for testing for all players. The statistics will be activated in a later stage.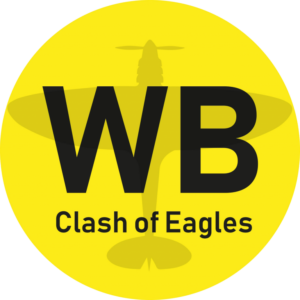 We hope that you enjoy flying this famous mode of dynamic fieldcapture in IL2 Sturmovik.
For more information about WB Clash of Eagles please hop over to the website: clashofeagles.net.